Three Reasons Why We Love Corsets and Bustiers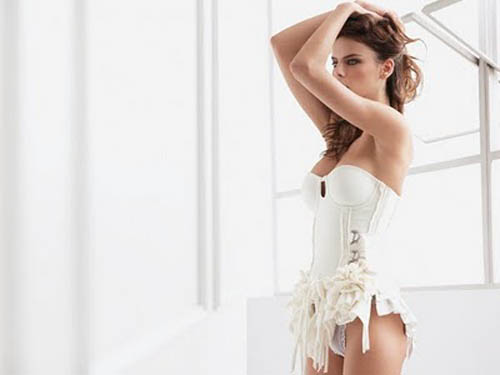 We've all seen the cute
bridal lingerie
for sale at DressilyMe.com recently. While personally, I'm getting obsessed with
corsets and bustiers
.
No wonder more
and
more women are making
corsets
part of both their underwear
and
outerwear wardrobes. From colors to fabrics, it's easy to find a reason. But there's still more to say,
here are 3 reasons why we love these adorable lingerie!
So Why We Love Corset and Bustier?


Because corsets and bustiers are made to slim women's torso and give a curvy figure look. This is definitely one of the great things about corsets.




Because there are tons of different ways they can be worn. Traditionally they are a boudoir item, especially when paired with traditional ruffled panties in a matching color. If you're looking for a bridal corset, it's worth going all out in terms of color and fabric.




Because more than a women's lingerie, corsets and bustiers now have been a fashion layer so that we may find them more and more on the red carpet. A corset works as a sexier take on a blouse and can be paired with everything from a silk or stain skirt to a floor length dress in a matching color.


Save Up to 50% Off Bridal Lingerie
Sale for Sexy Lingerie is now in full swing at Dressilyme.com:
Get Up to 50% Off Bridal Lingerie
. The offer will be valid till 5/14, just don't miss it out!
What Do You Think?
What do you think of corsets and bustier? Would you wear a corset under your wedding dress?
Let us know by leaving a comment.